Connectors Live What They Communicate
Learn the critical skills and tools required to move beyond words to effective communication through connection
Based on the teachings of Dr. John Maxwell, #1 New York Times bestselling author and the world's most respected leadership expert in his book Everyone Communicates, Few Connect, this course takes you through five connecting principles and five connecting practices for breaking the invisible barrier to leadership and personal success. A person's ability to create change and results in their own lives and in any organisation is directly correlated to their ability to communicate. Leaders who have learned the art of connection are better able to communicate their ideas persuasively, establish buy-in and attract followers. People who connect with others have better relationships, experience less conflict, and get more things done than those who don't.
This course examines what the most effective people do differently in terms of communication and teaches the skills required to build effective relationships.
On average, we speak 20,000 words per day
How many of your words matter?
How many will make a difference?
How many connect with another?
Book this course
Other available dates
Our Trainer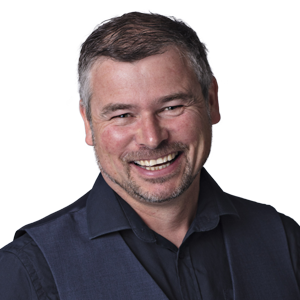 Our grow courses are specifically designed to help you:
Intentionality – Growth doesn't just happen
Awareness – You must know yourself to grow yourself
Reflection – Learning to pause allows growth to catch up with you
Consistency – Motivation gets you going, but discipline keeps you growing
Design – To maximise growth and develop strategies
Pain – Good management of bad experiences leads to great growth
Expansion – Growth always increases your capacity
Contribution – Growing yourself enables you to grow others