Deirdre Moloney, with Doolin Inn, who has participated in the AIB Women in Enterprise Growth Academy in Limerick and now the 'Board You Can't Afford' programme, tells us about the transformation of two hostels into what's now a modern country house, your home in the heart of Doolin.  Watch the video above to learn more, or read through the interview with Sarah-Lyn below. 
I'm with Deirdre Moloney here today from the Doolin Inn in the lovely County Clare. Deirdre would you like to tell us a little bit about your business?
Absolutely, thank you for having me on, Doolin Inn is a Modern Country House in the heart of The Burren in Doolin, County Clare. We currently have 17 guest rooms, with another five being added on, so in March, we'll have 22. We also have conference facilities, a little roofed hidden garden, where you could do your activities during your team building and we are a five minute walk from the beautiful Cliffs of Mohr walking trail.
Sounds incredible and I've seen the photos, it's stunning down there. You must be rushed off your feet with 22 bedrooms.
We are very fortunate to have a team of 12 exceptional staff members and one fantastic manager who keeps me sane all the time.
That's great and so what is it that you do a little bit differently to your competitors down there? Because you've got such a great location and it seems that you're not just running an inn. You're running so much more than an inn. What are you most proud of that you've done so far?
We have a reputation for very friendly service, a relaxed atmosphere and really good local produce. All of our staff have completed the Failte Ireland welcoming standards, so they all have certificates in that. Our main focus is on service to the guest as they come in, my husband and I are both from hotel backgrounds. We've both worked in five-star hotels, so service is always our top focus.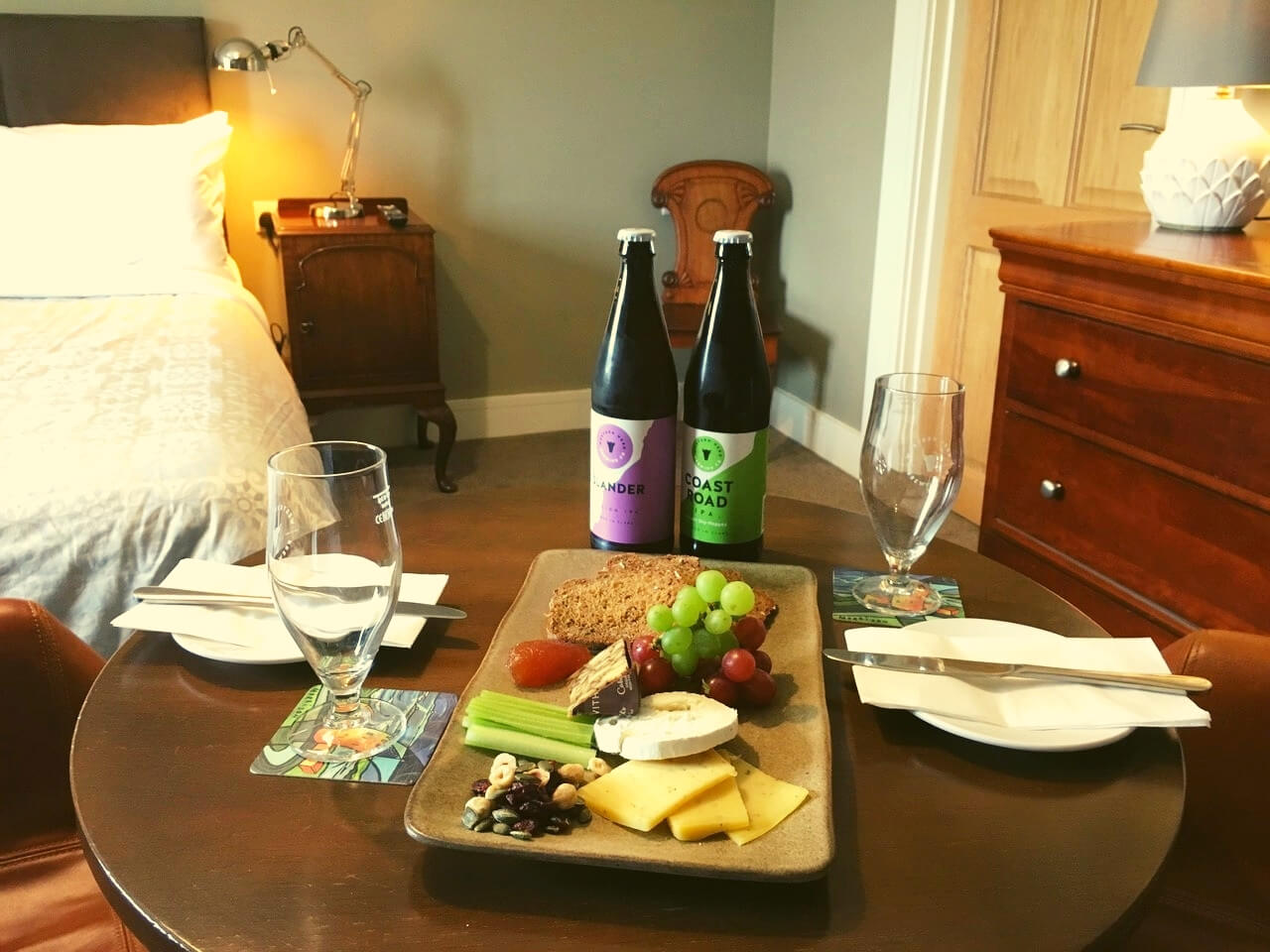 So, it's got a feeling of a five-star hotel from the moment you walk in, I'm quite sure the moment you walk in. You are the most important person there from the moment you walk through the door. I have to say I'm liking the sound of this Deirdre. So tell me, you came on our AIB Growth Academy programme last year, and just for our listeners, AIB run an incredible leadership programme and the Entrepreneurs Academy facilitate this programme for them and you were on the Limerick Growth Academy. Can you remember how you felt before you went on the programme and then how the program changed you during that course over those few months?
Absolutely, I remember I was stale very stale in my business. I was exhausted, frustrated, working extremely long hours, but didn't seem to be achieving anything and when I went into the first masterclass, I remember thinking 'Oh my gosh, I don't belong with these women'. They are all top of their roles. They're very successful. I will have nothing to relate to them, but after the first full day with this dynamic group of women, you just refocus, you're so comfortable with them, you learn so much from them and everybody there is willing to help each other. You come out of it with fresh eyes, you're rejuvenated with energy and you actually get excited about your business again.
That's exactly what we're looking for in that programme. We really want to help people to build their confidence, build their skills and create a great network in the process, which sounds like it ticked all those boxes for you.
Absolutely and I have to say when I came home from my first full day there, the first thing I did was I ripped up my business plan. I said, I need to rip it up and start all over again. It was just absolutely incredible. You reassess your business. I've redefined my goals. I actually had two business starting off in Women in Enterprise. I have closed one now, I had a Doolin Inn and a Hostel. I have now closed down the Hostel and I am opening up a six-suite luxury townhouse, which I wouldn't have had the courage to do without the Women in Enterprise and the support I got from that.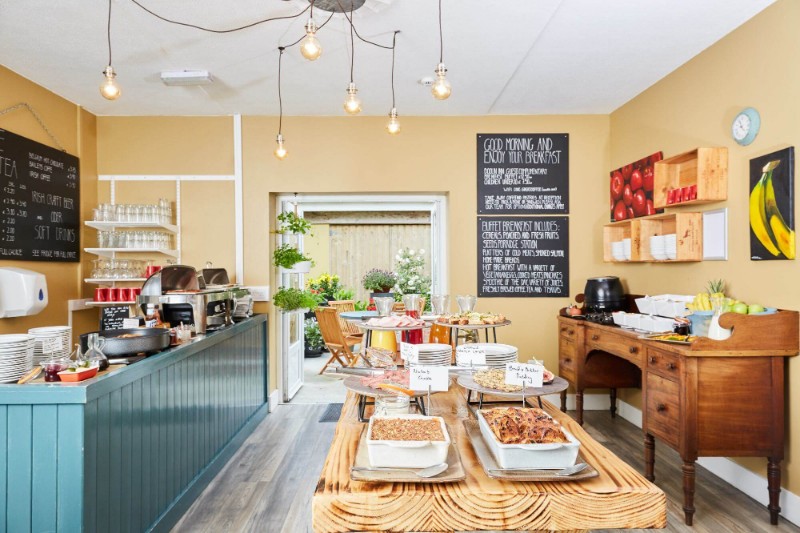 Wow, that's incredible and I actually remember the day when you told us that that was your plan and everybody around the room was just in awe and you know what, that's what we were looking for in that, that whole transformation of your business into something that was good, but something that's so much better. Would that be something that you're most proud of then, Deirdre?
Absolutely, I mean when we took over this business eight years ago, it was two hostel buildings. It took us four years to renovate the first building to turn it into the Doolin Inn, to what it is today. So it's only through the Entrepreneurs Academy that I made the bold decision. I threw it out to all the women in the room that this is what I'm thinking of doing and the support I got from that was just absolutely incredible. I remember, the day, coming home from the meeting telling my husband, so the business plan has been ripped up again and this is what we are now going to do and it has just been… well, I'm
so happy we decided to do this and we are excited about it again, which is the main reason we got into this business. I'm excited about what we love doing and I remember at one of the meetings, Joanne Hession saying that to us 'do what you love doing' refocus – 'why did you get into this business in the first place?' I was stale, I wasn't excited about it and now I am back excited about my business again. It was a fantastic team.
You're also part of a Board You Can't Afford programme that we have recently set up. Can you tell us a little bit about that?
Yes, I'm really enjoying that with Nancy Ward. It is the Board You Can't Afford, it's like they set you up with a group of people who would be your board of directors and you are answerable to them, they will guide you along the way. It's people with incredible knowledge of their business level like we have an HR expert, we have so many different people on that can help you, finance experts on it, that can help you with any decision you have in your business. We have a solicitor on it, so whatever issue you are facing there is somebody at the table that can put their hand up and go, I have a little bit of information, a gold nugget of information, that may be able to help you with this, and it's just priceless. They become a group of friends. So I now have my Entrepreneurs Academy WhatsApp Group and I also have my Board You Can't Afford WhatsApp group, so it's two WhatsApp groups, so no matter what's going on in business. Somebody from one of those can help me with it.
It's so good Deirdre, because I find certainly from listening to a lot of entrepreneurs and people who are in business that it can be a lonely place to be, so when you you're talking about these networks of maybe 20 – 30, that's a lovely support to have around you. 
Absolutely and for anybody out there running a business thinking of starting a business you can't do it alone. You need your backup and when you're trying to juggle kids, family life and business at the same time without a backup, it just doesn't work. You need somebody that you can go 'help me with
this' or somebody who can go, 'I did something similar a couple of years ago and this is who I reached out to' without that support it can be it can be very frustrating.