Eadaoin has participated in two programmes with The Entrepreneurs Academy to include Thrive which is a two-year programme that Eadaoin is participating in at current. Watch the interview above, or read through below.
Thanks Eadaoin for being with us today. We're going to chat a little bit about your business. Do you want to tell us the name of your business and how long you've been running?
Thank you so much, Sarah-Lyn. The business is Firechild Photography. It's been in operation since about 2014. It kind of started off quite slowly. I built it as I was working full time as a teacher and since February 2017, I've been full time. I initially started the business kind of marketing as a wedding and family photographer. And then towards the end of 2017 I moved to specialize in personal branding photography. So that's the main thing that I offer now. I work with business owners who are kind of struggling to stand out in their market, they want to be able to tell their story in a really easy way that connects with their clients. They want to feel like themselves in the imagery that they use.
So how do you go about making that happen for them, because it's obviously quite a different field to the wedding type photographer that you were before. How did you flip that?
It's quite a process with each client, with each individual. I have studied personal branding for over 10 years, for myself initially, and then as I've grown the business around it. So there's quite a process. I need to be able to know exactly what the business is about, who its clients are, what their story is. And so we find out all of that information before we start planning the shoot itself.
So you're essentially giving them marketing advice along the way then as well, how to best brand themselves in the market?
I suppose in a way, yes. But it's more about uncovering their brand that's already there.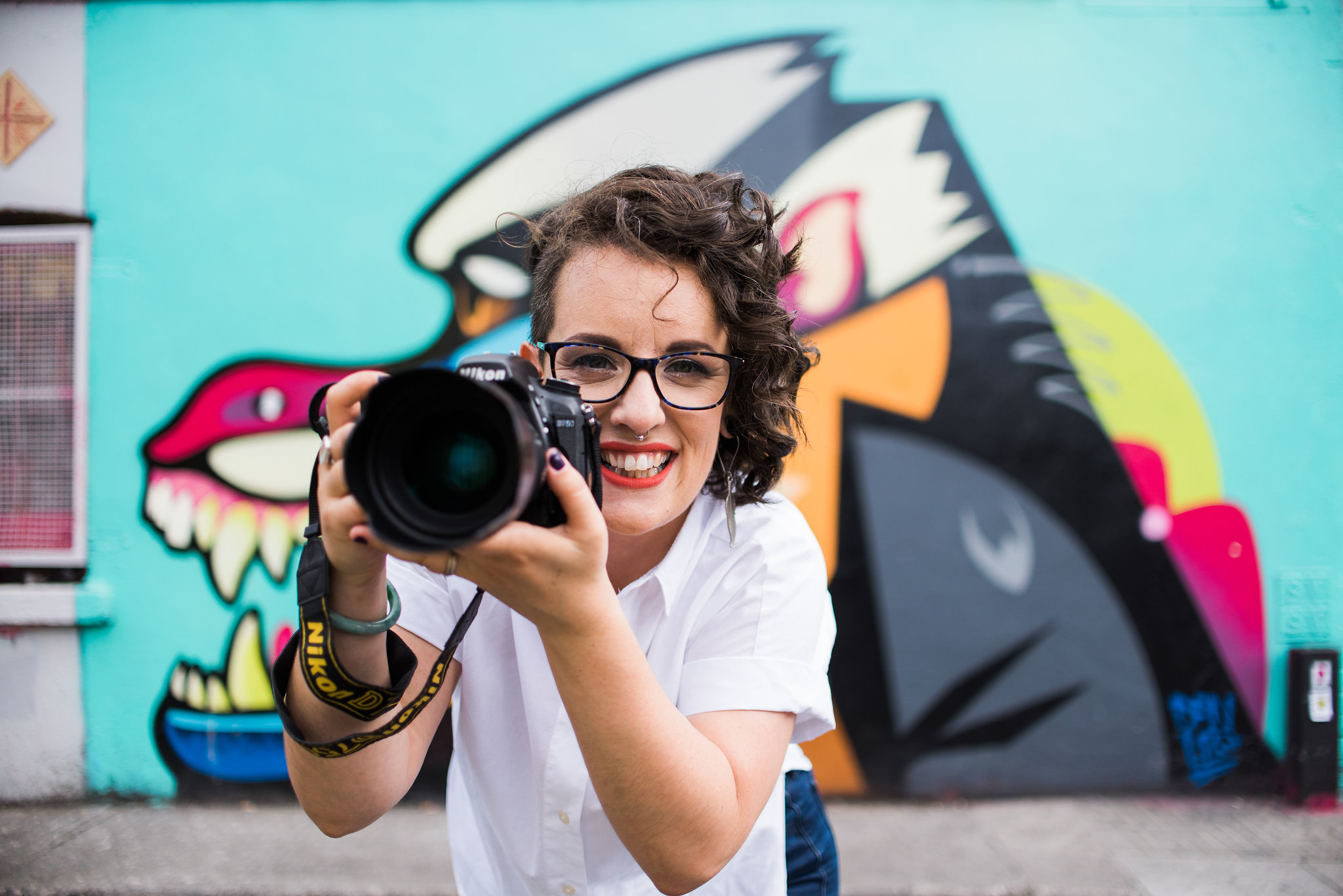 You're three years full time in your business now. You started a program with us, the creative leadership program in 2018. Where were you in your business when you joined the Entrepreneurs Academy program?
I was getting to a point where I was becoming known as a personal brand photographer. But in terms of being able to lead myself in the business management side of things, I was probably struggling a little bit.
So important to lead yourself while in your business, especially when you're starting up and you're getting yourself your roots put down and so forth. It's very important to make sure you manage yourself properly or you'll go under very quickly. So what did you find most useful in that program?
To be honest, it was the fact, that it was hands on, it was kind of, workshop style sessions rather learning something from a book or from a webinar, that we could be there and we could ask questions, that was really useful. So whether it was around financial planning or sales techniques or even just in terms of solving problems within the business. You know, we were able to interact with each other, learn from each other as well as the facilitators.
We try to build your skills, build your confidence and increase your network as well because you're working with other like minded people. Did you find that that was the case for you on the program?
Absolutely, 100 percent. In terms of skills, like one of the biggest things that I walked away with was a business plan that was valuable to me as a business owner. I'd seen and scrolled through business plans before that were a million pages long, but I just I didn't know where to start. So actually walking away with something that I felt I understood and that was useful to me was really inspiring. And then the connections that I made with the facilitator and the other participants was brilliant.
So what are you most proud of in your business so far?
I suppose the fact that, three years in, the business is still here and it's still growing as well, which I'm really, really proud of. The fact that I'm now at a point where I'm learning to blend a little bit more of my own personal life back in. In the early days, you sacrifice a lot of that personal time for, business development, networking. There's a lot to learn in those early days. While, there's always more work to be done, the potential for a nice blend of work and life is possible.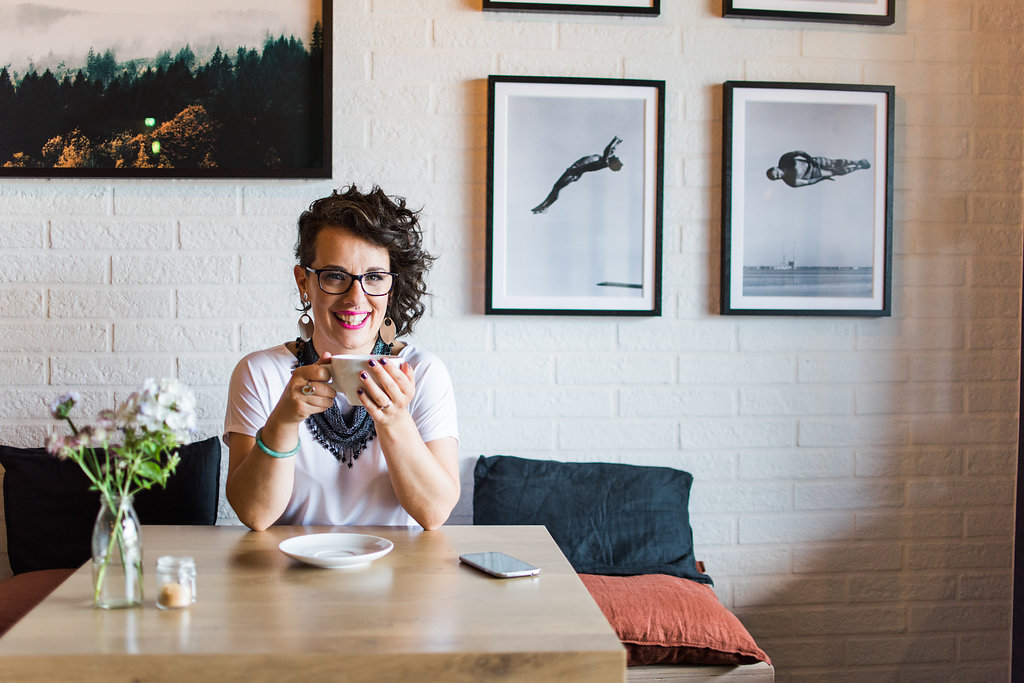 What would you say the challenges have been along the way? If you were to give some advice to young entrepreneurs, starting out now, have you any little pieces of advice that you'd like to offer?
Definitely for me, one of the biggest challenges, early on, was networking so not being afraid to get out there and meet people. I think taking courses with The Entrepreneurs Academy is such a beautiful way of networking because you're working on your business, you're developing your own business skills, but you're also meeting these other business owners, and like-minded business owners as well. So, they can be potential clients. They can be really great resources, allies in business. That's something definitely, starting out, feeling that fear of networking and trying things out. It's not all horrible and dark rooms of bad coffee. I suppose the other thing is, I specialize in personal branding photography, so that's the only type of photography that I do. As scary as it was initially to say that, 'this is what I'm going to do'. It has so beneficial to my business. So, finding that thing that you're really good at and also really passionate about and not being afraid to say no to the other stuff.
You're part of our Thrive business support program at the moment with The Entrepreneurs Academy. I see the participants helping each other along the way. You're all very, very interactive. How are you finding the program?
It's absolutely fantastic. While a lot of the main headings would be very similar to the leadership and creative business program, I'm now coming at it from a different perspective, a different level, and it's a lot more in-depth as well.
We have the in-person workshops, but then we also have online master minds. The fact that it is a lot of different styles of learning as well. We've got the group stuff, the in-person and online, and then we've got the question and answer sessions as well, which is really great. So from the Entrepreneurs Academy point of view, that's a fantastic learning resource. But then the group, it's been just fantastic. They are an amazing mix of people and businesses. I think the one thing that joined us all together is that we are all working very hard in our business, but we also want to help each other.
You've kindly offered a gift to share with one of our lucky followers. Can you tell me a little bit about the gift that you're offering?
Absolutely. So as I've already talked about, I offer a personal brand photography and then also I offer mentoring service to creative entrepreneurs, particularly photographers. So I would love to offer your winner 50 euros off either one of those services.
Thank you so much for that. And thank you so much for taking part in this, because we love having you on our programs. You're such an asset to the people who were there as well. Thank you so much for being here today. And best of luck with on Firechild Photography.
Thank you so much. Happy Birthday to the Entrepreneurs Academy.
For more information: https://firechildphotography.com/