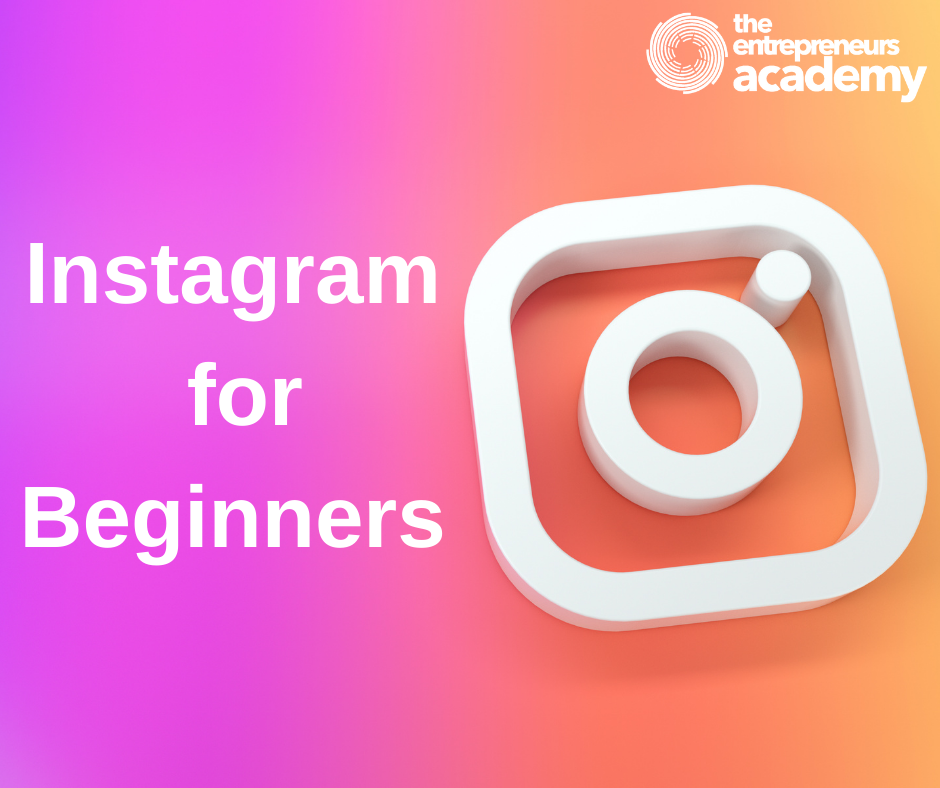 Instagram – it's where your customers spend their time!
I had the opportunity to sit in on the 'Instagram Reels' workshop facilitated by Denise Horan of The Entrepreneurs Academy and what an amazing three hours it was. This workshop was based for beginner Instagram users who aren't quite familiar with the app yet.
To begin the seminar Denise took us through the basics:
My Wall – Your wall on Instagram is your 'Home Page', it's where you find your display name, Instagram handle, category, bio and where notifications are listed.
My Timeline- Instagram timeline is where the user can view stories of those they follow and posts that followers create. It allows them to interact with them leaving a like or comment.
When a user is getting to know Instagram for the first time it is important that they understand the five symbols that are available on your timeline.
Starting with the first symbol from the left, the 'Home' button which is shaped like a house. This allows users to access their timeline and view followers posts and stories. This is also where you access your activity and view all your post and story interactions.
Moving onto the second function, the 'Search' button that looks like a magnifying glass. The search button is fairly straight forward and it's where you can look for other users you may or may or may not follow. It can also be used to search for other business's.
I like to think of the third button as the 'Creator' it's the box with a + sign in it. This tab allows you to choose one of four functions to create a Story, Post, Reel or go Live on Instagram.
The fourth function will look like a love heart and allows you to see all of your activity such as post likes, story likes and reviews and shares. This is the tab that shows whatever type of content you have created, how it's doing and what your followers think about it.
The final function, 'My Profile' is shaped like a person. This is where you access everything on your own profile such as Settings, Bio, Tagged Posts, Edit Profile and much more.
Why Instagram??
Millions of people use Instagram on a daily basis for many different reasons, to get your message out there or show what you are up to. When using Instagram, it allows the user to be authentic and engage with multiple users and it's an amazing way to connect with people from all over the world and explore new opportunities. Remember, ''You are your own brand'' sell yourself.
Instagram Insights – Another very useful tip would be getting to know the ins and outs of Instagram Insights. I can't stress enough how important and valuable this function is especially if you are a business owner and are looking for feedback on a post / story. The Insights button can only be accessed if you have a Business / Creator account on Instagram and is a native analytics tool that provides data on follower demographics and actions, as well as your content. This information makes it easy to compare content. Measure campaigns and see how individual posts are performing. The insights include information on how many followers you have lost / gained, top locations of your followers, age range and times they're most active on Instagram.
I hope you have enjoyed this blog on how to use Instagram and that you have gained a few pointers that may help you and your business when it comes to using Instagram.
Check out the Local Enterprise Office for upcoming workshops like this one.