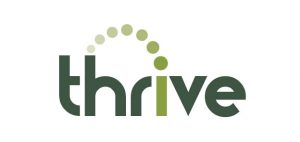 One of the questions that I'm often asked as Lead Trainer with the Entrepreneurs Academy is:
Why is it in the first couple of years in business that many businesses don't make it?
My answer is always that they don't seek the help they need that is available from various support networks and try to survive the first couple of years in business on their own.
Every entrepreneur wants to give their business the very best chance of success and one such support programme is : Thrive – The Business Growth Programme. The Thrive programme has been developed to offer support, training, mentoring and networking opportunities to help business owners get through the first few difficult years in business. The majority of this programme takes place online however participants will be required to attend boot camps on scheduled dates throughout the 24 months that the programme is scheduled. We at the Entrepreneurs Academy have designed the Thrive programme to be flexible and supportive with both online and out of hours help from our panel of experts and peers.
Thrive – Business Growth Programme details :
7 days of boot camp training will take place over a 2 year period.
Subsequent off-the-grid and next steps boot camps taking place intermittently.
10 x Half day skills workshops and 2 x mastermind training programmes over 2 years.
Online peer support interaction will take place regularly.
If you feel that you would like to know more about the course, click here or alternatively feel free to get in contact with us here at the Entrepreneurs Academy.
Noel Davidson
Lead Trainer, Entrepreneurs Academy